back

A+

© 1970 Tom Ferguson The last humor drawing... given the last 4-5 you're probably relieved but, you know,
it's historical.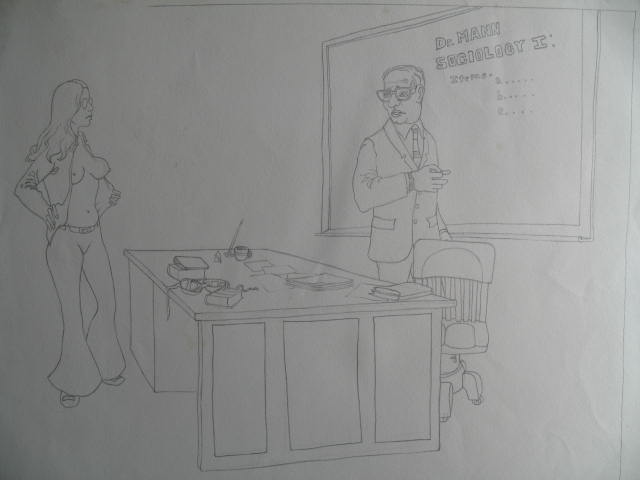 This is one of those "naughty" drawings I mentioned. You can probably tell, despite
the darkness of the drawing, which one is the professor and which the
student plying for a better grade.
back