back to main back to poster index Street Heat cover © 1996 Tom Ferguson The Olympics were in Atlanta and everybody was trying to make a buck, not excluding the critics. I left town, heading for New York City, New Hampshire (where I watched the opening
ceremonies) then north to Canada and west to Northern Michigan. I understand everybody was so afraid of the expected
overwhelming traffic grid-lock that the freeways were, at first, clear because of the avoiding behavior. Then there was
that bombing... the right strikes a blow for... freedom? Further below a poster urging folks to VOTE, two versions.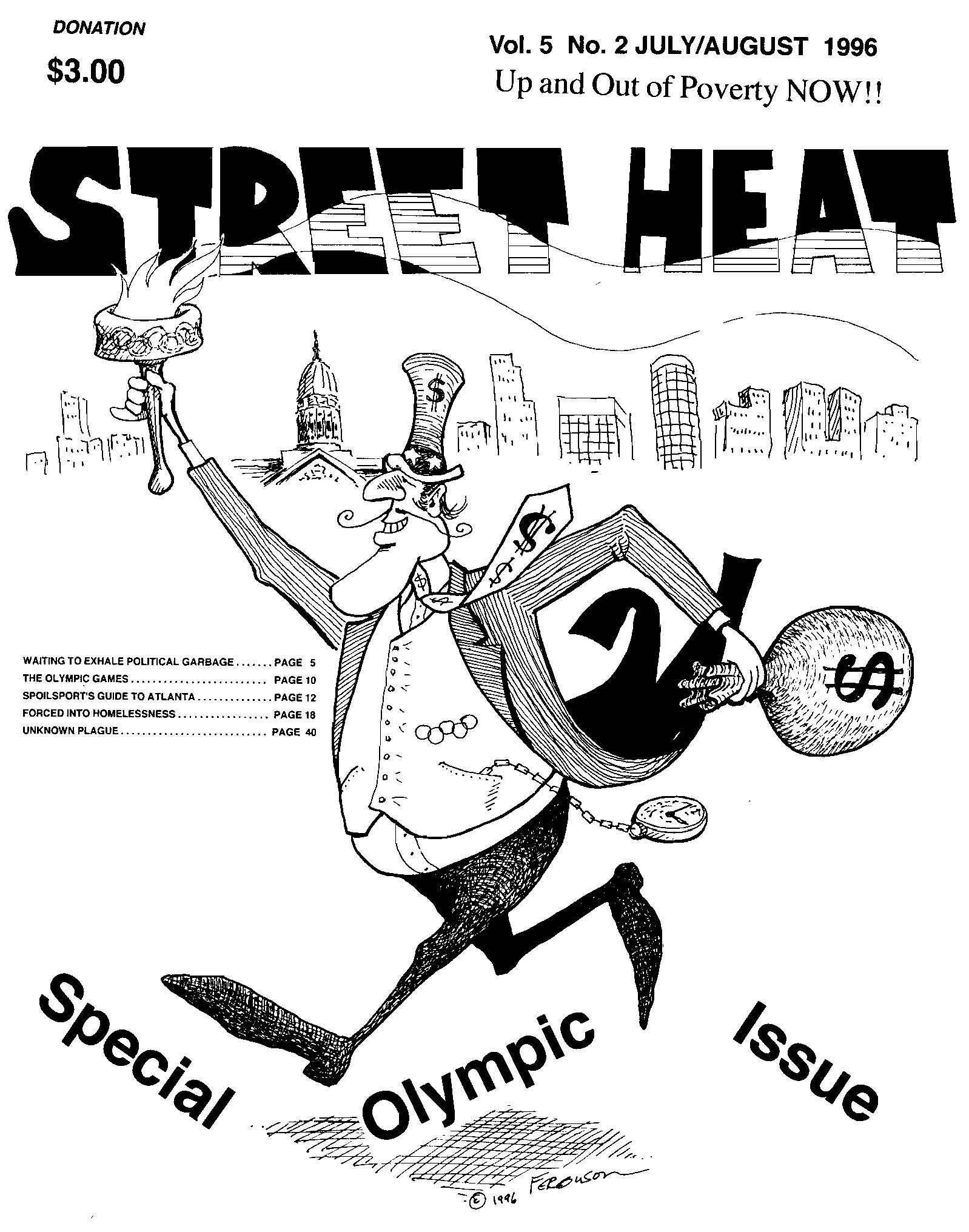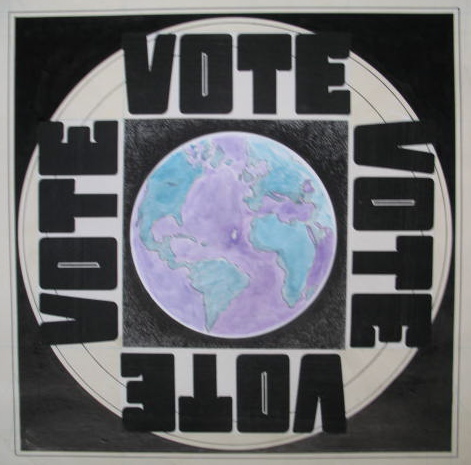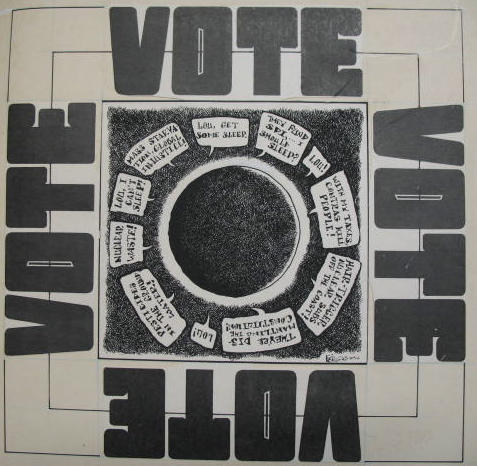 © 1983 Tom Ferguson
back to main
back to poster index